Basketball is my favourite sport to watch, and favourite sport to bet on. The vast majority of my bets are on Basketball.
If I hadn't just started this blog I would have posted my NBA season bets sooner. As there's only about 2 weeks left of the regular season I think I'll put them up now.
(note that on this site I'll posts odds in decimal format following by US odds in brackets)
Steph Curry Regular Season MVP 34.0 (+3300)
Currently Curry is the heavy odds on favourite to get the MVP. He's the best player on the best team, a team that is on course to have a historically good regular season.
The MVP award you would think goes to the best player in the league. Well, not really. MVP winners are usually the top points scorer on a winning team. If it did go to the pure best player then Lebron would have won it every year for the past 8 seasons or so. Voter fatigue is a factor as Lebron should have more MVPs and Michael Jordan should have had more too.
Another factor on the MVP is that it helps if the player you've backed is clearly the star, or perceived as being the clear star player on the team. It's pretty impossible for Kevin Love or Kyrie Irving to win MVP when playing on Lebron's team. Russell Westbrook's in the MVP discussion right now, which would never have happened if Kevin Durant was healthy. The same can be said, although to a smaller extent about James Harden getting MVP-like recognition with Dwight Howard's absence. I backed Curry as he's clearly the star player on a team that had a chance of winning a shit load of games.
Update: Steph Curry was named 2015 NBA MVP. Nice.
---
Anthony Davis Regular Season MVP 12.0 (+1100)
If the MVP award were to truly go to the player who has played the best over the course of the season, then it would go to Anthony Davis. This kid is good, and we're talking HOF, capable of winning multiple MVPs & multiple rings good. This kid's so good he can get away with having a monobrow. But MVPs don't come from players that play for teams that don't make the playoffs, and New Orleans aren't making the playoffs this year.
Update: AD came 5th in the MVP voting.

---
Steve Kerr Coach of the Year 21.0 (+2000)
Remember in the classic horror film Scream when Randy listed the 3 rules for surviving a horror film? Yes? Good, cos I believe there a simple formula for winning coach of the year (COY):
It usually goes to the coach of the team that has won the most games.
or the coach of a team that has had greatly increased the numbers of games won from the previous season.
And nobody wins back to back COY. NOBODY!
Ok, using the above criteria before the season I decided to go with Steve Kerr. Golden State Warriors have a great team that had been held back by a moronic coach in Mark Jackson. With a decent coach I thought they could get the no.1 seed in the Western Conference. Kerr didn't have any previous coaching experience, but as he played under Phil Jackson and more importantly Greg Popovich, I was fairly sure he at least wouldn't be a dummy like Mark Jackson.
Last season under Mark Jackson GSW won 51 games and got the 6th seed.
This season under Kerr GSW had at the time of writing won 61 games and have secured the 1 seed.
There hasn't been any major changes to the roster, no new players of note have come in or left. Just a great team allowed to play the game in a way to maximise their talents.
Basically right now I'd be amazed if Kerr didn't win COY.
Note: can you believe that Phil Jackson has won 11 NBA titles as a coach but only 1 COY?!
Update: Kerr was robbed and finished 2nd behind Budenholzer. I reckon Mark Jackson counted the votes. 
---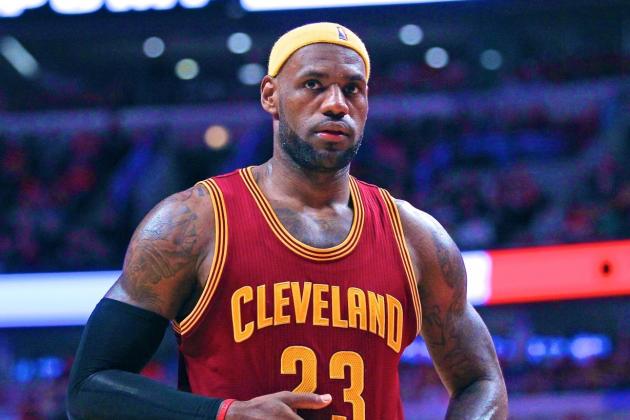 LeBron James Regular season Points per game leader 4.0 (+300)
To be honest this is the only bet that I knew fairly soon that it was a mistake. I'm sure that it wasn't +EV, and I certainly wouldn't place it again.
The Big Lebronski is great, yeah we know. Player of a generation etc, but he's only ever once lead the league in points per game. I was taking a chance of him dominating the ball as the Cavs were stinking it up when I placed this bet.
Update: LeBron finished 3rd in PPG. 
---
Kevin Durant Regular season Points per game leader 6.0 (+500)
At the time I placed this bet Kevin Durant was leading the league in points per 36 mins. If he played more minutes per game, and stayed healthy he could have won this award again for the 6th time in 7 seasons. Yes, this guy is very good at throwing a ball through a hoop. Unfortunately his foot is buggered so he's out for the season. In his absence his sidekick Russell Westbrook is taking every other shot for the Thunder and looks set to win the PPG title over Harden from the Rockets.
---
John Wall Regular season Assists per game leader 4.5 (+350)
When I placed this bet John Wall was leading the league in assists per game. Then Blake Griffin got injured for the Clippers and Chris Paul decided he would up his usage and start getting 10+ assists every night. Plus as the season has progressed Washington's offence has "matured". Not in a good way like a fine red wine or when an ugly girl at school matures into a milf for no reason…but matures like in the way a curry left out matures.
CP3 is on 10.1 APG and Wall is on 9.8, with only 8 games left I think this bet is done for. It was a good bet at the time though.
Update: CP3 finished with 10.2 APG. Wall had 10.0 APG.
---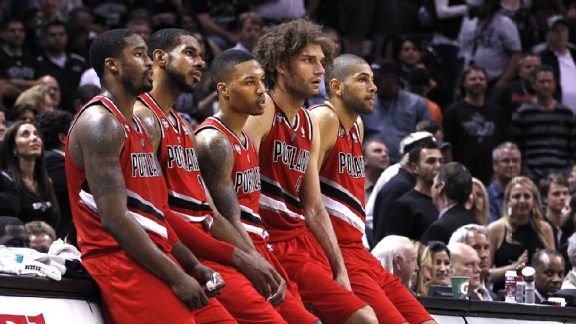 Portland to win the Northwest Division 2.5 (+150)
Portland is always one of those unglamorous, unfancied teams. I bet most people in England don't know where Portland is anyways. Who cares as long as they don't cock up winning their division. I placed this bet as soon as it was announced that Kevin Durant and Russell Westbrook would miss the start of the season. With only 8 games remaining Portland are 6.5 games ahead of the Thunder. Barring a collapse that even the England cricket team would be ashamed of, this bet is good.
Update: Portland won the Northwest by 6 games.
---
LA Lakers to win under 32.5 games 1.91 (-110)
If Portland is an example of an unfancied team, then the Lakers are the best example of a team that is always overrated. This team is terrible, and the coach is awful. I'm sure some crazy Lakers fan will offer to meet me in Temulca and claim that the only reason they're not going to win more than 32 games is because Kobe got injured. Er no. Kobe is 37 has been injured for the last 2 years and is the best paid player in the league but was one of the worst. He'll be paid $25 million next season to try and come back from another major injury. But Kobe will be back… and the Lakers may even convince a good player to sign in free agency… and the hype will grow…and I'm sure I'll end up betting the under again!
Note: the Lakers were 12-31 until Kobe got injured this season: 28% win rate, which over the full 82 game season would give 23 wins.
Update: The Lakers only won 21 games. 
Bets summary: 3-5 +30.41pts